Heating Performance Snapshot: Code Compliant Construction vs Thermally Efficient home.
The first snow day of the 2015 winter season offered us a brilliant opportunity to gauge how warm our latest near-passive house really was after achieving an outstanding blower door test result the previous November.
Although it was -3C and snowing hard outside, everyone inside was toasty warm – and this was accomplished without any added heat because although the gas fire had been commissioned, the gas bottles had not been delivered! In the spirit of full disclosure, however, it should be noted that the electrical underfloor tile heating was switched on in the ensuite and bathroom.
Often it's difficult to find a comparison of thermally efficient home wall construction and 'standard' code compliant home wall construction as the construction quality, building location, window type, cladding, environment and other elements are significantly different.
So when we constructed a garage/office building on the same site as this thermally efficient home, using the same European windows but with double glazing as opposed to the triple glazing we installed in the home, we measured the temperature differences to identify how differently the two buildings were performing in the freezing conditions.
At 9am the surface temperature of the exterior cladding was reading minus 7 degrees (-7C). The interior temperatures of the thermally efficient home were measured first, followed by the interior temperatures of the office.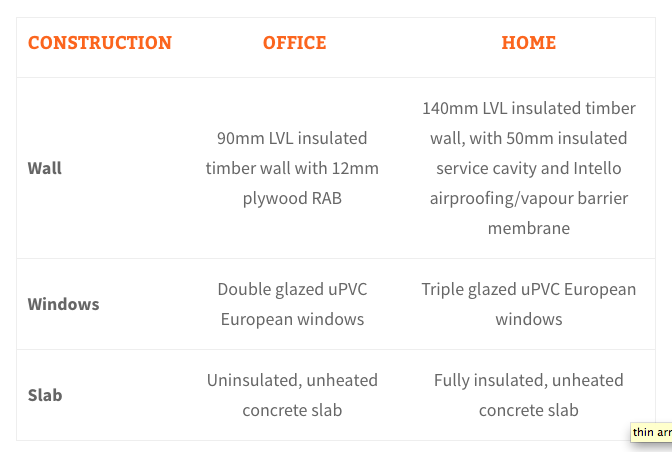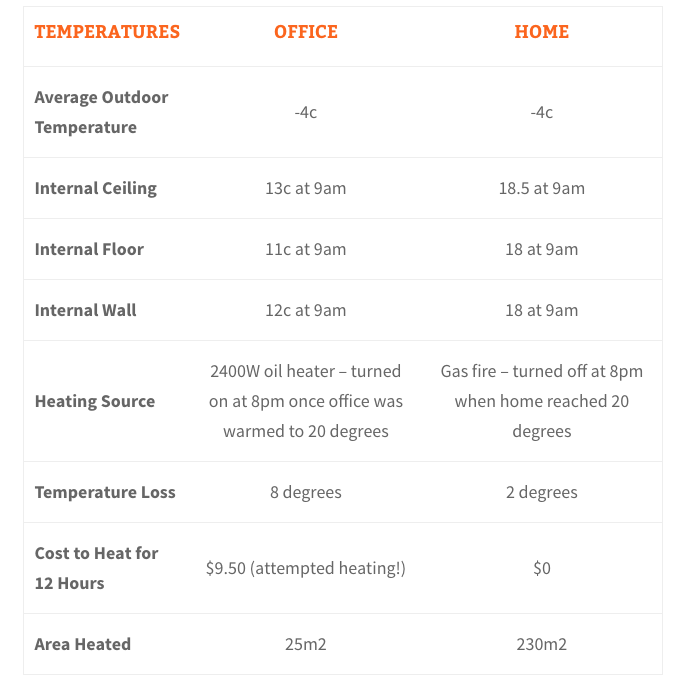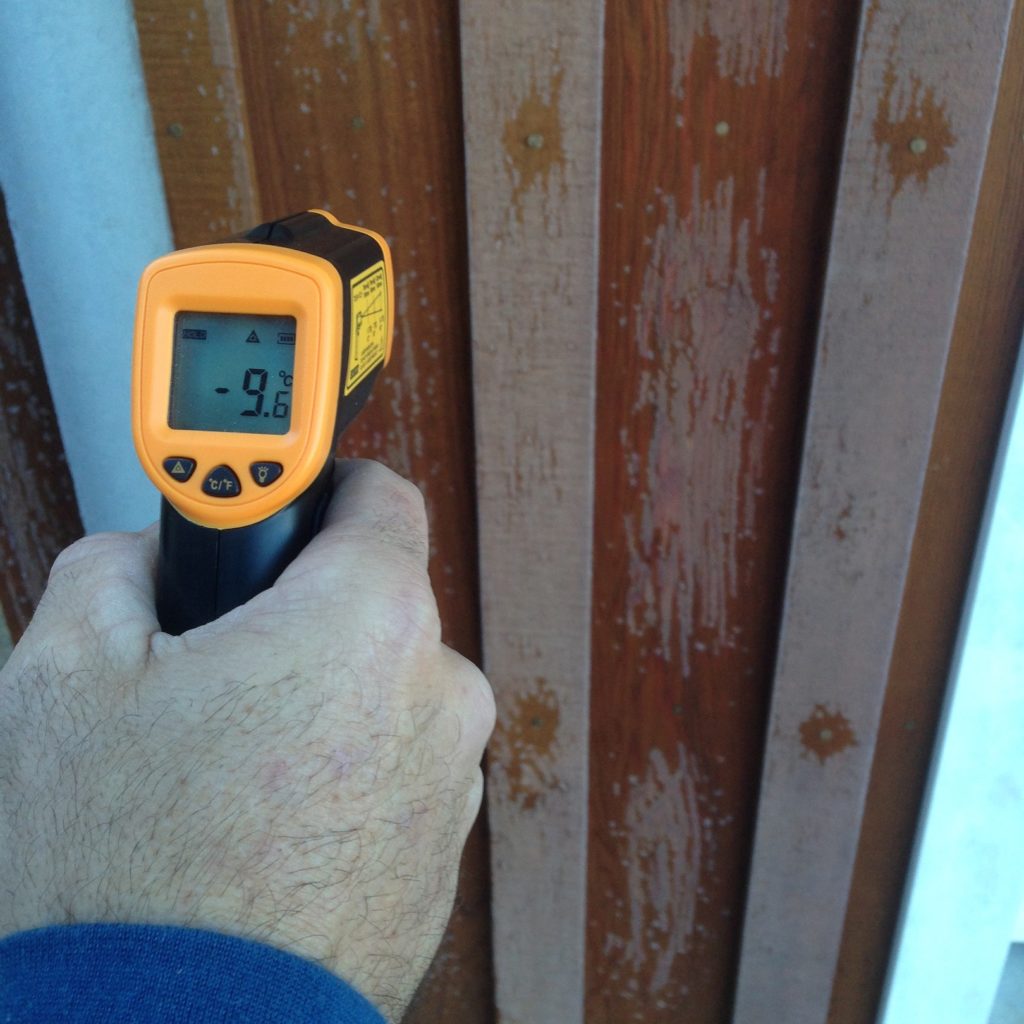 Building warm lowers your heating costs, creating a single temperature environment in your home while mitigating mould, dampness and condensation issues. Although we are in the middle of winter now, in summer the home will not overheat; it will remain a comfortable temperature all year round. 
Our next blog on this subject will include infra-red images so you can 'visualise' the performance.